Company Country
Technical name
company_country
Company Country
Company Country
This module allows to set a country to the main company before the account module is installed, so the hook of that module installs the correct l10n_*** module.
This is useful because, if the company isn't already set correctly when the account module is installed, the generic accounting chart will be installed (l10n_generic_coa), which may be incorrect depending on your company's country.
Table of contents
To install this module, you need to:
Add it as dependency from your main module.
To configure this module, you need to:
Set the environment variable COUNTRY using a two-letter ISO 3166 code.
To use this module, you need to:
Just start the server installing your main module.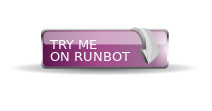 Bugs are tracked on GitHub Issues. In case of trouble, please check there if your issue has already been reported. If you spotted it first, help us to smash it by providing a detailed and welcomed feedback.
Do not contact contributors directly about support or help with technical issues.
This module is maintained by the OCA.

OCA, or the Odoo Community Association, is a nonprofit organization whose mission is to support the collaborative development of Odoo features and promote its widespread use.
Current maintainers:
This module is part of the OCA/server-tools project on GitHub.
You are welcome to contribute. To learn how please visit https://odoo-community.org/page/Contribute.
This theme does not use any external Python dependencies.
This theme is not translated in any languages, it is only available in English.